Gutter & Downspout Cleaning Service
Massachusetts Cleaning Service Provider For 40 Years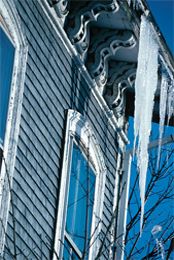 Gutter Cleaning Service In Massachusetts
40 Years Of Trusted Service
Massachusetts residents have been trusting LTC for 40 years to clean their gutters and downspouts. We offer high integrity work and our service gaurentees we will get to your house before freezing weather sets in for the winter.
Gutter Cleaning
Whether your gutters are high or low we hand inspect every inch of your gutter to make absolutely sure they are cleared and that water will flow the way it was intended.
Coordinating gutter cleaning with window cleaning is a great way to take two "to-do's" off your to-do list.
Importance of Clean Gutters
Keeping your gutters cleaned and clear may reduce the occurrence of: ice dams, interior flooding, erosion of lower levels, damaged downspouts, and overall deterioration of gutters
Two Service Options
NOTE: The services/prices shown below do include a light clean up but removal of that waste from your property is not something we offer.
Therefore, we encourage all customers to specify where they would like us to place the waste from their gutters. Thank you.
Clearing Only - Clearing of debris including leaves, dirt, and branches, etc. Clearing of downspouts.
Clearing & Flushing - The clearing option (detailed above) but with the added benefit of running water through the gutters to wash away small particulates such as shingle debris.
Pricing
Clearing Only - $1/foot of gutter
Clearing & Flushing - $2/foot of gutter
Which Is Best For Me?
Most people can get away with just clearing. If you cannot remember the last time your gutters were cleaned you may want to choose the clearing and flushing option.
Free - No Obligation On-Site Estimates. Get started by clicking here.