Pressure Washing In Massachusetts
Massachusetts Cleaning Service Provider For 41 Years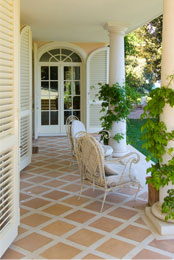 Pressure (Power) Washing Service in Massachusetts
About Pressure Washing
Pressure washing is a process by which water is either mixed with solution or purely pressurized using specialized pumps. This highly pressurized stream of water is used to remove debris from houses, decks, sidings, brick patios, or other hard surfaces.
What Are the Benefits?
The benefits of pressure washing are usually focused around the removal of debris from hard surfaces. Highly pressurized water used in combination with certain solutions may completely remove mildew and mold from surfaces such as wood shingles.
Removes Mold and Mildew
Mold and mildew growing on the side of your house may look as though it is ingrained. However, often it can be removed by simple pressure washing.
Written Estimate
We price pressure washing based on the individual job. This helps you get the right price and allows us to assess needs of your specific service.
Coordinated Services
Some pressure washing companies claim to clean your windows during a pressure washing. This usually leads to streaked windows but at LTC our professional window cleaners will, if you choose, clean your windows so that the job is completed in a professional manner.
View more information here.
Free - No Obligation On-Site Estimates. Get started by clicking here.