Real Estate Cleaning in MA
Massachusetts Cleaning Service Provider For 41 Years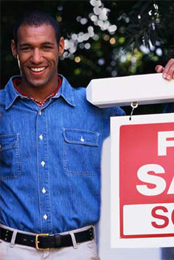 Real Estate Cleaning In MA-Massachusetts
Market Preparation
Don't let the details kill your sale - Showing a property that has been cleaned by LTC is a great way to separate your property from the rest.
Shampoo the carpets - Instead of hiding that stain on the carpet, remove it with the help of LTC's professional carpet cleaning equipment. Additionally, shampooing the carpets in your home will make your home smell, look and feel cleaner.
Clean the windows and in the process make your property appear larger - It's true, when you have clean windows you can pull all blinds and window treatments, maximizing the appearance of your home.
Gain peace of mind and leave the cleaning to LTC.
Moving In / Moving Out
Buying a new home - Ask the previous owners to throw in a major cleaning by LTC. It's the best way to make sure your new home is clean and prepared for your belongings.
Renting an apartment - Before you agree to rent an apartment make sure it has been properly cleaned.
Security deposits - Don't lose your security deposit because of a stain on the carpet or marks on the walls. Hire us and we'll help you clean up so you can move on.
Real Estate Agencies
We work with real estate agencies all the time and understand how to help. We have references in every town we serve.
Free - No Obligation On-Site Estimates. Get started by clicking here.