Window Cleaning In Massachusetts
Massachusetts Cleaning Service Provider For 41 Years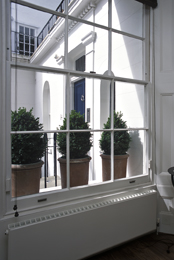 Window Cleaning Service In Massachusetts
Why hire a window cleaning service?
Hard water can damage windows - Hard water and mineral deposits can leave permanent deposits on windows. Regular cleaning will help you avoid this situation.
LTC knows that window cleaning is better than washing windows - Quality to LTC means going the extra mile so that when your job is done - it's done right. That is why we use a 100% organic cleaning solution, a no scratch scraping technique and put safety first at your home or office.
You've found the high quality option - What people don't realize is that LTC is very affordable. As an independent Massachusetts business, we have room to work with you so that you too can enjoy this very special cleaning service.
Why LTC window cleaning service?
Experience - We have over 40 years of experience in Massachusetts and operate as an independent business.
Integrity - We have references in almost every neighborhood and are regarded as the window cleaning company in Massachusetts.
Quality - We scrape away paint and other debris at no extra charge. We clean your windows in accordance with the manufacturer and know to scrape in such a way as to not leave scratches.
Frequently Asked Questions - We provide answers to some commonly asked questions here.
Want more information? - No problem, flip through our informational brochure online here.
Free - No Obligation On-Site Estimates. Get started by clicking here.