Carpet Cleaning in Massachusetts - Safe Organic Carpet Cleaner
Massachusetts Cleaning Service Provider For 40 Years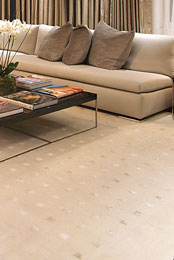 Massachusetts Organic Carpet & Upholstery Cleaning
Why choose an organic carpet cleaning service?
Our organic carpet cleaning service leaves no industrial chemical residue - Powerful chemicals used in non-organic carpet cleaning solutions have caused acute asthma attacks and skin irritations. Read Rutgers Report (PDF)
We use only 100% organic stain fighting solutions.
Request Quote Online or call 1-888-582-2532
Effective Deep Cleaning
The organic make-up of LTC's carpet cleaning solution is 100% free of harsh, toxic and caustic chemicals. Our stain remover is also organic, made without PERC, VOCs or artificial fragrances.
New Powerful Clean Equipment
All LTC carpet cleaning machines are only used for 100% organic carpet and upholstery cleaning, that means no residue in our equipment or cross-contamination.
Chem Residues Are Still The Norm
Powerful chemical mixtures (even some "green" solutions) used by carpet cleaning services normally dry "into" your carpets, rugs and upholstery due to an incomplete extraction step. So, whether it be steam or hot water extraction, the extraction step, on average, recovers 75% of the chemical cleaning solution used. Unfortunately, the other 25% remains in your home and dries into a chemical residue.
Stay Healthy (and Clean)
While we can't put our living room rug in the washing machine, we can get the same results through regular organic carpet and upholstery cleaning. Regular cleaning of carpets and upholstery removes dirt, allergens and germs. And with organic cleaning, it means you're not replacing them with chemicals either.
Avoid Chemicals
Most carpet cleaning companies utilize powerful chemicals such as lye, perchloroethylene (aka PERC, also used in dry cleaning), naphthalene and ammonium hydroxide, just to name a few. These solutions increase chemical exposure in the form of residues left behind by an incomplete extraction process.
Pricing
Carpet/Rug Cleaning Sale (15% Off)
Contact us to take advantage of our 300 square feet (size of the average master bedroom) of carpet cleaning for only $159.00.
Upholstery Cleaning ($150.00 Minimum Purchase Required):
| | |
| --- | --- |
| Upholstered Chair | $55.00 |
| Love Seat | $95.00 |
| Standard Sofa | $125.00 |
Free - No Obligation On-Site Estimates. Get started by clicking here.